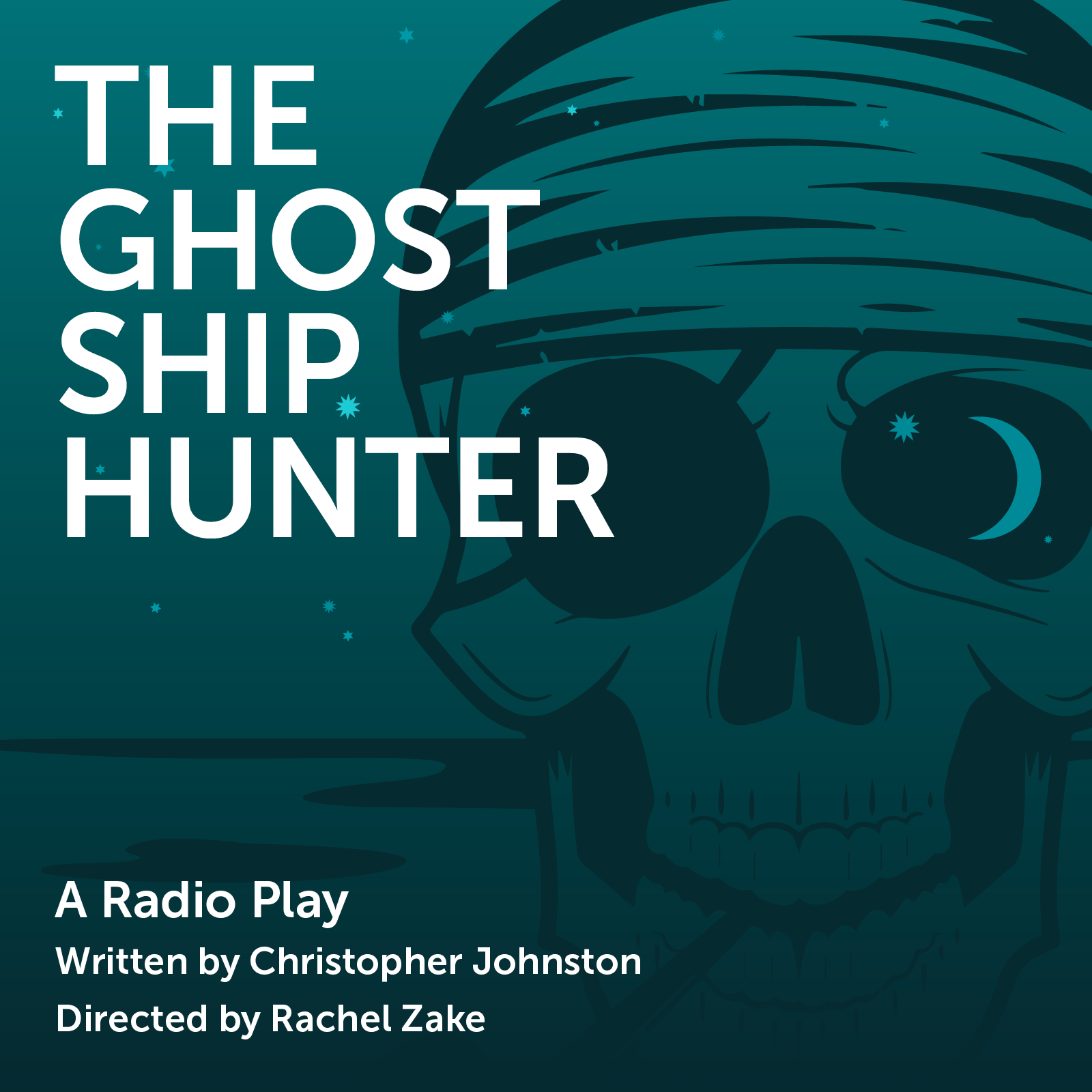 The Ghost Ship Hunter
Written by Christopher Johnston
Directed by Rachel Zake
The year is 2078. Dr. Candace Wheatstone and her partner, Frank Drake, V, use time travel to find clues to treat diseases that emerged during the era of global climate change and COVID. However, using time travel also to find evidence of ancient ghost ship stories has become Frank's hobby, often getting him into trouble. That leads to this journey back to the Arctic Ocean in the 1770s, when Frank gets blown off a ghost ship in an ice storm. Candace and her father Alexander, a distinguished forensic astrophysicist, must figure out what really froze the old pirates in place -- including one running down a corridor -- before a whaling ship found their three-masted schooner off the coast of Greenland.
Produced with Radio on the Lake Theatre
Cast
Robert Hawkes – Alexander Wheatstone, Ph.D.
Benjamin Gregg – Frank Drake, V, Ph.D.
Erin K. Moran – Cadence Wheatstone, M.D.
Sound Effects Engineer
John Watts
Music
"Ride of the Valkyries" by Richard Wagner [RoyaltyFreeMusic]
Recording (c) 2022 Playwrights Local
The Ghost Ship Hunter (c) 2021 Christopher Johnston
Additional information available at http://www.playwrightslocal.org/ghost-ship-hunter/.
==================
PLAYWRIGHTS LOCAL
Cleveland's Home for Dramatic Writers